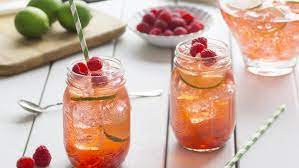 Not many of us can say that we didn't enjoy a bit of Friends back in its heyday, whether it was a guilty pleasure or not, so why not sit back, relax and enjoy a glass of this Friends inspired cocktail!
What you'll need.
0.75 oz Dark Rum
0.75 oz White Rum
0.75 oz Light Or Gold Rum
.5 oz Strawberry Syrup
2 oz Pineapple Juice
.5 oz Lime Juice
How to make it.
Mix all ingredients in a shaker.
Strain over ice
enjoy!