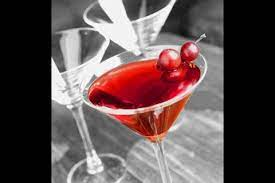 A beautiful and delicious drink with bourbon, pomegranate juice, and ginger beer that certainly can make any season bright!
What you'll need.
1.5 ounce Maker's Mark bourbon
1 ounce POM Pomegranate Juice .
5 ounce lemon juice
Ginger Beer chilled
How to make it.
Step 1. Combine lemon juice, pomegranate juice and bourbon in a cocktail shaker filled with ice
Step 2. Shake vigorously for a minute then pour over ice in a rocks glass and top off with ginger beer.