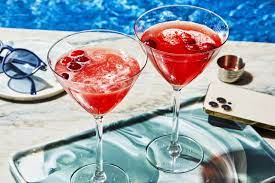 What you'll need.
1.25 oz 1800 Silver Tequila
1 oz lime juice
.25 oz grenadine
Grapefruit slice or maraschino cherry for garnish
Salt as needed
How to make it.
Pour all ingredients into shaker and shake well.
Strain into a salt rimmed martini glass or serve over ice.
Garnish with a grapefruit slice or cherry.