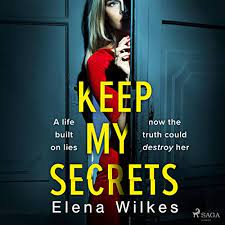 Categories: Mystery, Thriller & Suspense,
Psychological,
Publication date, April 28th, 2021,
3.5 out of 5 stars,
Publisher's Summary,
A life built on lies – now the truth could destroy her,
Frankie Turner knows what it's like to be unwanted; she was brought up in care. Now as a social worker to kids in the same system, she's someone who understands … But Frankie is hiding an unthinkable secret: one that may have its roots in the murder of a young, beautiful woman fifteen years ago.
Yet the past is out there. Someone knows what Frankie is hiding – and now they're back to shatter her perfectly constructed life, terrorizing her with menacing letters and silent calls to the house she shares with husband Alex.
She may have reinvented herself, but Frankie's past is back to haunt her – and now, there's nowhere to run.
A gripping psychological thriller that will have you hooked. Fans of Lisa Jewell and Erin Kelly won't be able to put this one down.
–
Elena Wilkes grew up in Walsall in the West Midlands and then worked for eighteen years in H.M Prison Service. The people she met there provided the basis for all her novels.
Many of the prisoners there came across as very ordinary people who had committed the most appalling crimes but would, one day, walk straight back on the streets.
This begged the question: how much do we know about anyone, really? The people who live amongst us may seem no different from us at all, but when you scratch a little deeper, you realize they hold some very dark secrets.