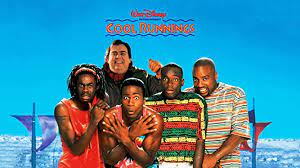 Four Jamaican bobsledders dream of competing in the Winter Olympics, despite never having seen snow. With the help of a disgraced former champion desperate to redeem himself, the Jamaicans set out to become worthy of Olympic selection, and go all out for glory.
· Rating: PG
· Genre: Comedy, Drama
· Original Language: English
· Director: Jon Turteltaub
· Producer: Dawn Steel
· Writer: Lynn Siefert, Tommy Swerdlow, Michael Goldberg
· Release Date (Theaters): Oct 1, 1993
Runtime: 1h 37m
Distributor: Buena Vista Pictures, Gativideo
Production Co: Walt Disney Pictures
Cast.
Derice Bannock
Sanka Coffie
Yul Brenner
Irving 'Irv' Blitzer
Junior Bevil
Kurt Hemphill
Larry
Josef Grool
Roger