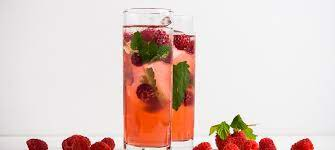 What you'll need.
.75 oz raspberry puree
1.5 oz of Brooklyn Crafted Ginger Beer, Lemon and Lime
4 oz champagne
Squeeze of lime juice
Fresh raspberries
How to make it.
Add raspberry puree, ginger beer, and limoncello into a champagne glass and stir.
Top with champagne and a squeeze of lime juice.
Garnish with fresh raspberries.