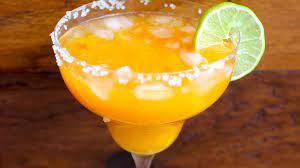 Marmalade mojitos make a deliciously jammy cocktail, made to look really delicious with mandarin slices and star anise. Try this five minute cocktail recipe for an easy refresher.
What you'll need.
· 1 rounded tsp marmalade
· 2 tbsp dark rum
· 1 mandarin, plus 1 slice
· 1 star anise
· to serve ice or chilled tonic water
How to make it.
· STEP 1
Put the marmalade, dark rum, mandarin juice and slice, and the star anise in a jar, screw on the lid and leave until ready to serve.
· STEP 2
To finish, add some ice to the jar, screw the lid back on and shake well to mix and chill everything. Top up with tonic, then serve.