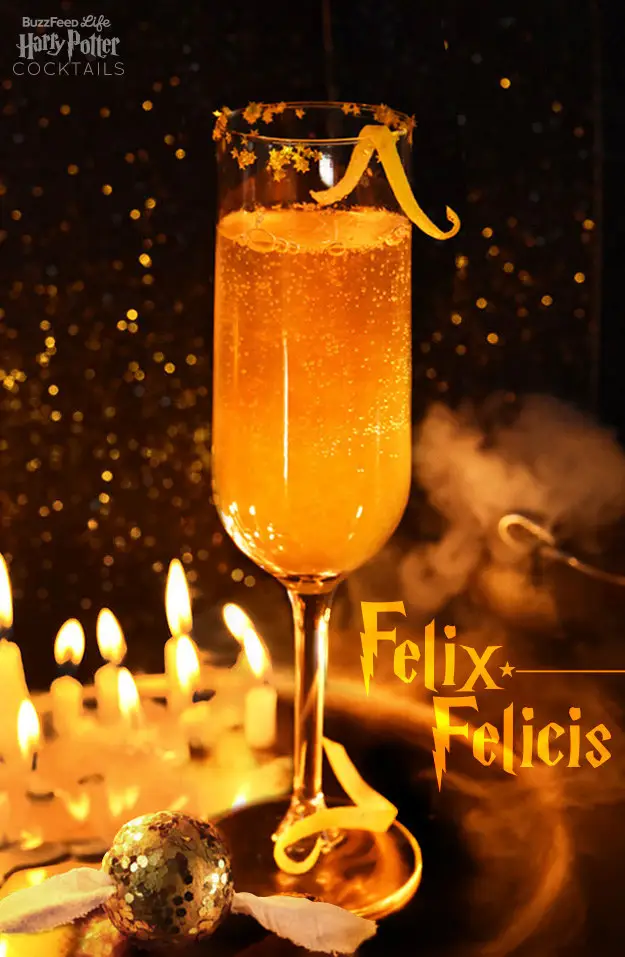 The Felix Felicis or Liquid Luck.
"Brewed correctly the drinker of this potion will be lucky in all their endeavours, but be warned…excessive consumption is highly toxic and can cause extreme recklessness." — Zygmunt Budge, 16th century potioneer
This fizzy version of Felix is sure to boost your confidence levels on and off the Quidditch field.
Serves 1
What you'll need.
To make simple syrup, just heat equal parts sugar and water until fully dissolved, then cool.
1/4 oz simple syrup
1/4 oz lemon juice
1.5 oz ginger beer
Champagne or other sparkling wine
How to make it.
Mix simple syrup and lemon juice in the bottom of a champagne flute. Add ginger beer and fill with Champagne.