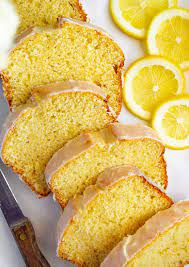 This dressed-up pound cake-style lemon loaf has a delicate hint of ginger. The decadence of Grand Marnier makes this lemon loaf special. Great with Earl Grey tea or ice wine.
Cook Time: 50 mins
Additional Time: 30 mins
Total Time: 1 hr 40 mins
Servings: 20
Ingredients
3 cups all-purpose flour
2 teaspoons baking powder
½ teaspoon ground ginger
¼ teaspoon salt
1 cup butter
2 cups sugar
4eggs
2 tablespoons brandy-based orange liqueur (such as Grand Marnier®)
3 tablespoons grated lemon zest
1 ¼ cups buttermilk
½ cup fresh lemon juice
¾ cup white sugar
Directions
Step 1 Preheat oven to 350 degrees F (175 degrees C). Lightly grease 2 loaf pans.
Step 2 Sift together the flour, baking powder, ground ginger, and salt in a bowl; set aside. Cream together the butter and 2 cups sugar in a separate large bowl; beat in the eggs. Stir in the lemon zest and orange liqueur. Add the buttermilk. Add the flour mixture while whisking gently. Pour the mixture into the prepared loaf pans.
Step 3 Bake in the preheated ovens until a toothpick or small knife inserted in the crown comes out clean, about 50 minutes. Remove from pans and move to a cooling rack.
Step 4 Whisk together the lemon juice and 3/4 cup sugar until the sugar dissolves. Gently drizzle the mixture over the hot loaves. Allow the loaves to cool completely before serving.