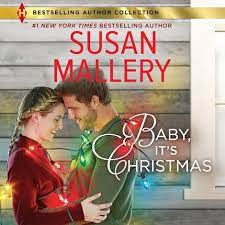 Categories: Romance
Contemporary
Westerns
Publication date: October 31st, 2017
4.6 out of 5 stars
130 ratings
Publisher's Summary
'Tis the season.
Dr. Kelly Hall had lost all hope of ever having a family – until single father Tanner Malone burst into her hospital, asking her how to raise his newborn daughter. What else could she do, so soon before Christmas, but lend her expertise to the gorgeous contractor? His charming smiles and come-hither glances draw her like a moth to a flame, but she's in no position to get involved with anyone. After a devastating heartbreak, Kelly has given up on happiness.
Nonetheless, Kelly can't deny the attraction…or the hope she'll get the husband and family she's always longed for. As the days move closer to Christmas, it's clear to Kelly that Tanner – and his daughter – is what's missing from her life.
First published as Their Little Princess by Silhouette Books in 2000.