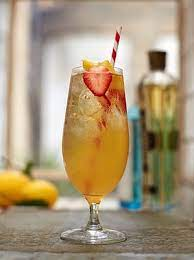 A chilli-infused honey adds a delicious sweet fiery spice to this lager-based cocktail. Balanced with gin and elderflower, this is a delicious cocktail that can't wait to be tried.
What you'll need.
How to make it.
At least a few hours before serving the cocktail you need to make the chilli-infused honey. Simply halve a chilli and add it to the jar of honey. Add more chillis to taste.
Take a long glass and add the lemon juice, the chilli honey, the gin and the elderflower liqueur. Fill the glass with lager and ice before stirring to combine. Garnish with a lemon twist or a few strawberries and serve.